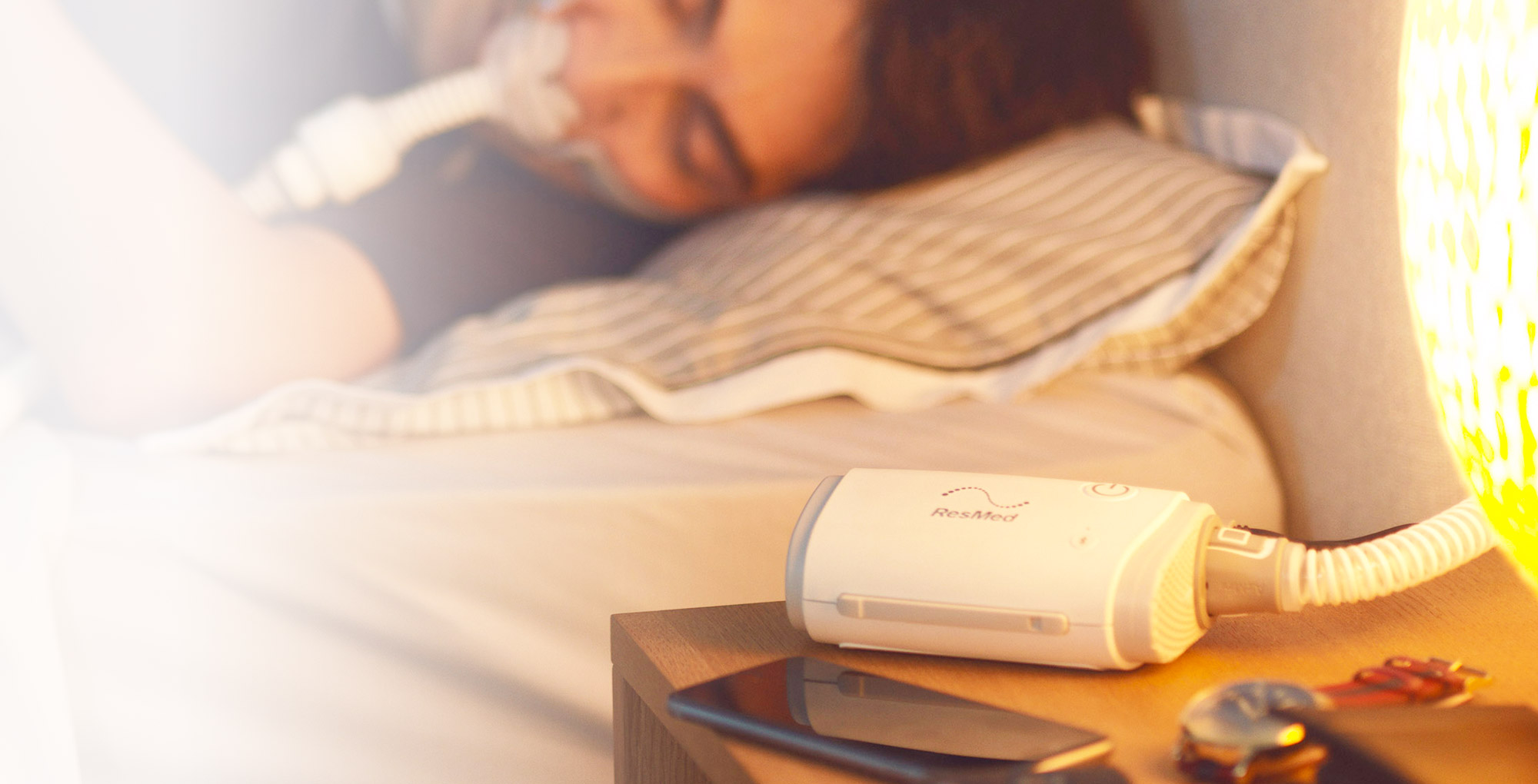 Why it's so different and great (aside from being so small)!
Using a CPAP (Continuous Positive Airway Pressure) machine as a part of your obstructive sleep apnea therapy has just become a lot easier with the release of ResMed's new AirMini product, and this blog discusses all you need to know!
Resized To Fit Your Life
Representing new heights in patient-centred innovation, the AirMini packs ResMed's clinically proven CPAP technology, its comfort and ease-of-use into a sleek and portable device ideal for traveling with you wherever you need to go; because that's how it should be.
As a CPAP user you may hesitate to bring your device along with you when you travel due to the bulky size. This can unfortunately break the cycle of adherence and leave you feeling the affects of sleep apnea without the assistance of your CPAP therapy, such as breathing difficulties repeatedly throughout the night, unconsciously transitioning between moments of sleep suffocation and jolts of awakening to resume breathing.
The AirMini embodies portability and provides you with peace of mind, knowing you can easily get ResMed-quality therapy wherever you are, without having to consider device size.
There are several exciting benefits that the AirMini offers you :
Small
Weighing a mere 300 grams and measuring just 13.6 x 8.4 x 5.2 cm, the first noticeable feature is its compact size!
Suitable for use both at home or while you're away, the AirMini's size and portability means that you'll never have to choose between therapy performance and freedom again. In total volume, AirMini is the smallest CPAP device ever manufactured.
Waterless Humidification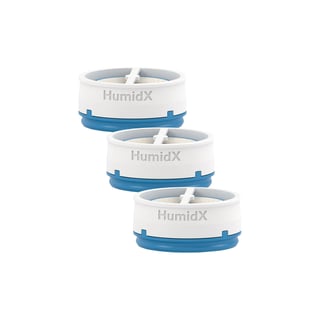 The portable and convenient waterless humidification maximises your comfort by capturing exhaled heat and moisture with a HumidX humidifier within the mask tube and redelivering it on inhalation. What this means to you? You can enjoy the warmth and comfort of humidification without the hassle.
Compatible
The AirMini has been designed to work exclusively with ResMed's latest range of mask products: both the 20 Series masks and the AirFit P10 for AirMini.
Choose from a range of mask options designed to deliver, comfortable and stable therapy performance from your AirMini device.
Smart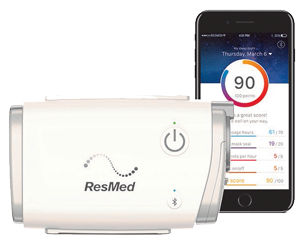 The AirMini smartphone app connects to the AirMini via Bluetooth, allowing you to customise your therapy comfort to your individual needs and view your progress with ease. It also helps ensure you are swiftly setup for therapy, with guided videos and daily sleep scores to keep you well-informed at all times.
Proven
You can rest assured knowing that the AirMini features the same established algorithms as ResMed's AirSense range of sleep therapy devices.
The AirMini matches the performance of the larger AirSense 10. ResMed has achieved a significant reduction in size, while maintaining the same quality of therapy, through innovations that include ActiveAir™, HumidX™/HumidX Plus, and the AirMini app.
A fully integrated system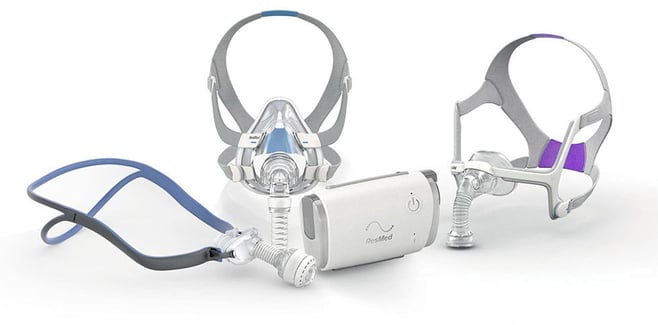 AirMini has been specially designed to work as an integrated system. Choose a compatible mask and setup pack to go along with your AirMini to enjoy high-quality therapy, no matter where life takes you. And with optional accessories like the AirMini travel case and travel bag, it's even easier to pick up and go.
Interested in purchasing the AirMini?
You may now be eager to get your hands on the AirMini. Order your AirMini today!
Want to know more?
We've put together a guide to ResMed's AirMini that takes a closer look at its key features, plus provides some FAQs and videos to view.