Your CPAP machine requires power to function each night, however sometimes a reliable power supply is unavailable. In these instances, battery power is a great alternative, as you can ensure your treatment continues even if you do not have access to direct outlet power.
Being on sleep therapy shouldn't stop you doing the things you love! You can rest assured knowing that most sleep apnea machines are designed to be light and portable, so it's not a hindrance; it can accompany you wherever you choose to go.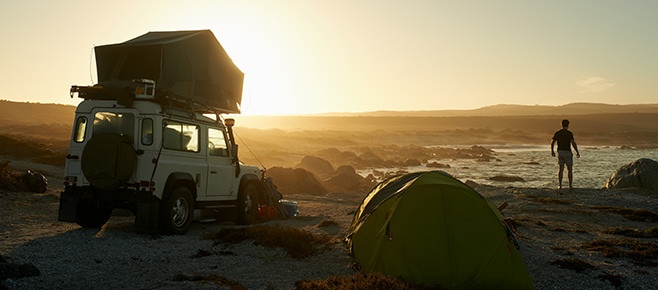 Keeping your ongoing treatment powered!
Your CPAP machine offers sleep apnea sufferers like yourself relief from its symptoms, ensuring a better quality sleep each night. It's as easy as turning the power on, getting into bed, placing the mask onto your face, and drifting off.
However, to continue experiencing these great results, ongoing nightly use of a CPAP machine is important, as this plays a crucial role in the overall effectiveness of Obstructive Sleep Apnea (OSA) therapy.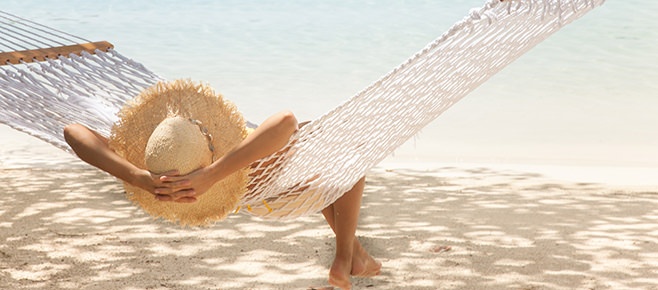 Skipping nights can cause the negative symptoms, such as day-time lethargy or poor concentration, to return, not to mention put you at risk of all of the more severe medical conditions associated with sleep apnea.
So, what if you venture out to a place where there is no direct power to plug it into? Does that mean you can never leave your room? Definitely not!
Sometimes, you will need to take your CPAP with you when travelling.
What many people may not realise is that, due to batteries, travelling with a CPAP machine is much easier than you think.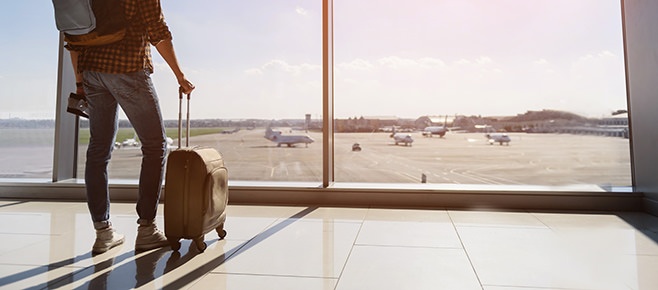 Living with sleep apnea can be difficult enough without all of the extra hassles associated with travel, so let's discuss everything you need to know about using batteries to power your CPAP machine, so you can not only experience the freedom from the sleep disorder, but freedom to see the world too!
On the move with your CPAP
Many people choose to use CPAP devices running on battery power in situations where main power is not available, such as on camping holidays, on an overnight plane or train, or in boats and motorhomes.
Other people use battery power in remote areas where main power may not be supplied, or as a backup in areas prone to power failure.
There are a few different options available to you.
External batteries For your CPAP machine
When packing your travel CPAP machine, it is always recommended that you plan to bring a portable battery, just in case you don't have access to a power outlet where you are sleeping.
The great news for you is that CPAP travel machines and batteries are getting smaller and lighter all of the time, as well as becoming more energy efficient and storing more power capacity.
Whenever you are thinking of travelling, and a battery is your best option for power supply to your CPAP machine, always check the market for the latest products to ensure you have the best alternative which offers you the greatest convenience, and suits your budget.
Some common battery options include: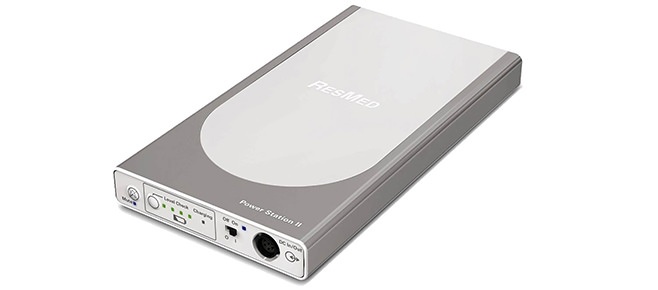 Pictured above, ResMed's portable battery, the lightweight ResMed Power Station II (also known as the RPS II), is an all-in-one external battery that enables operation of compatible ResMed devices including ResMed AirSense 10 and S9 CPAP machines, where mains power is not available. It also provides back-up power in case of an unexpected power failure.
It weighs less than a kilogram, and offers around 13 hours of power while you're flying, camping or otherwise away from an outlet. These features make the RPS II more user-friendly than the alternative of plugging your CPAP into a car's cigarette lighter, and much lighter than lugging around an extra car or marine battery.
The RPS II also provides suitable power without the need for a separate converter, charges in around four hours simply by connecting it to an electrical outlet, and connects to most ResMed CPAP machines.
Featuring safety alerts and indicators, it's ideal for travel where power is unreliable, or when additional mobility is required. It includes the battery itself, a power supply unit adapter and carry bag, to make it as convenient and versatile for you as possible.
Charging your battery
While an external battery is useful, it is only a temporary source of power, and, depending on the size, will require recharging after a night of use. This should be factored into your considerations when travelling.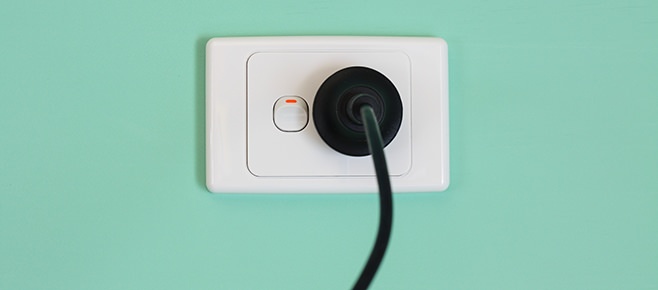 The size and type of battery required will vary with each application, depending on the treatment pressure and the length of time used before a recharge. It is recommended that you speak to your sleep Professional to ask what they advise.
Just ensure that you bring the recharge cable with you to restore the power level to your batteries when you can! You won't get very far without that!
Using a vehicle battery directly
Another option for portable CPAP use is to use a vehicle's battery itself, as opposed to a single battery unit discussed above.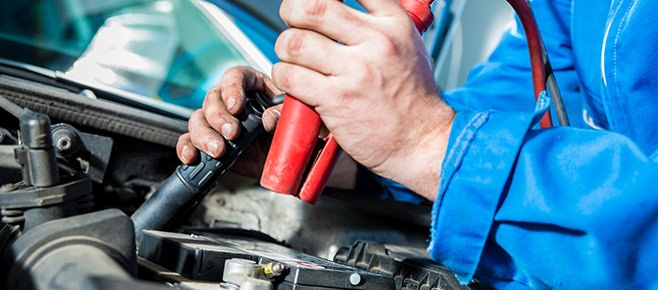 There are a selection of converter accessories available for CPAP machines. These converters allow you to use your machine from a 12V or 24V DC power source in a car, boat, caravan or other vehicle that has a suitable battery.
Most converters come with a car cigarette lighter plug fitted to provide a connection to the car battery. They can be connected to an auxiliary battery via the cigarette lighter outlet of a car or 4WD vehicle.
If you need to connect directly to the battery terminals (such as if you carry the battery away from the vehicle), you will need an adapter cable.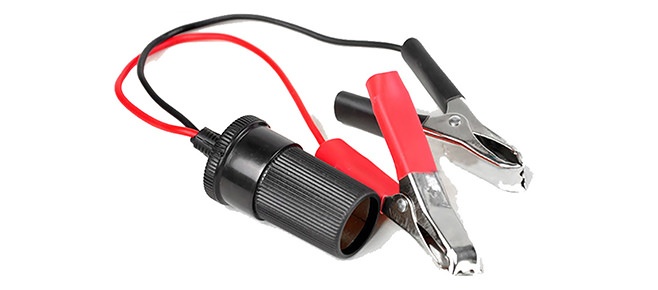 This cable provides a more energy-efficient connection than using the car cigarette lighter socket, because it by-passes the car electrical system.
NOTE: Do not attempt to start the vehicle engine while using the CPAP unit
powered from the vehicle battery, as dangerous voltage spikes are produced that
can damage the unit.
Finding a suitable CPAP machine
Help your battery out! In certain circumstances, you may need to find a more energy efficient CPAP machine to allow your battery use to support your CPAP treatment more effectively.
Your regular CPAP machine may be ideal for home use, however if you travel regularly and are frequently searching for power supply, you may wish to consider a more versatile machine to accommodate your requirements.
When it comes to travelling with your CPAP machine, buying the right CPAP machine for travel is the best first step you can take to making any future holidays or work trips easier.
ResMed's AirSense 10 machines are lighter and easier to travel with: Just 3.02 kg with built-in humidifier and tubing.



The AirSense 10 machines are most commonly powered by the RPS II.
The AirMini packs ResMed's clinically proven CPAP technology, its comfort and ease-of-use into a sleek and portable device ideal for travelling with you wherever you need to go.



The AirMini has redefined CPAP therapy by providing patients with peace of mind, knowing they can easily get ResMed-quality therapy wherever they are, without having to consider device size.

Weighing a mere 300 grams and measuring just 13.6 x 8.4 x 5.2 cm, the most advantageous feature is its compact size.
Transcend also offers a small travel Auto CPAP machine designed specifically for travelling. It's one of the smallest, lightest and most portable Automatic machines on the market, and is powered by both a battery and a power outlet.

The Transcend device offers a range of batteries, such as the Overnight Battery, shown below.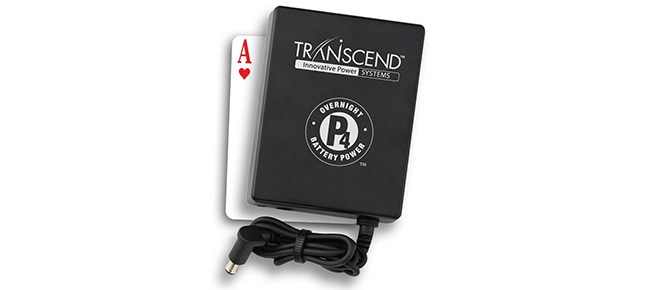 This battery stores enough power to run your Transcend approximately 7 to 8 hours, and recharges in about 5 hours, using the Transcend Power Pack or the Mobile Power Adapter.
It features a lithium Ion battery, rated as 14.4V, 2900 mAH, 42Wh, which is well below the maximum level allowed on all airlines for battery powered devices.
This battery can be inserted into the existing power socket on your machine, meaning there is nothing more needed until you land. There are also versions of this battery product that have a greater power capacity, and can last for longer times.
However, if you predict you won't have access to any power outlet for an extended period of time, there is a solar option for recharging your battery!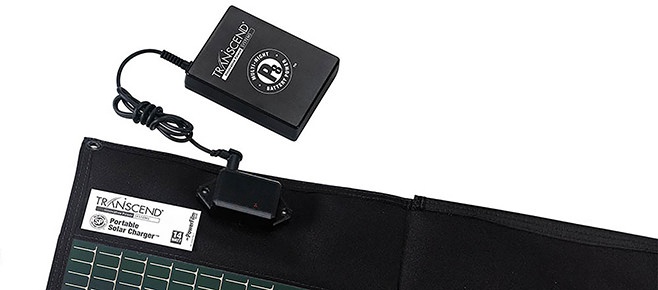 Pictured above, the Transcend solar battery charger offers the latest in mobility options for your CPAP machine.
All you need is your Transcend and sunshine, and your therapy will follow you anywhere! This recharge accessory can completely recharge your battery in around 12 hours, depending on the sunlight available.
It just goes to show how CPAP therapy can be adapted to your lifestyle with the use of batteries!
Travelling with your CPAP Machine
Just remember: regardless of your destination or situation, it's recommended to keep the following information with you when you travel:
Your treatment pressure
Your CPAP mask type and size
Contact details for your ResMed Accredited Outlet
Your doctor's details
This will ensure that, wherever you set off to, that you always have the important information at your fingertips in case of an emergency.
Want to know more about CPAP Machines and Accessories?
Understanding the options that are available, how CPAP machines work, and how you can get the best treatment outcomes from them can help you to make the right choice when you're ready to select a sleep apnea therapy machine
ResMed's free eBook, 'Your Ultimate Guide to CPAP Machines' will help you to select the right machine by providing you with detailed information on all of your options.
Download the eBook today for a better night's sleep!