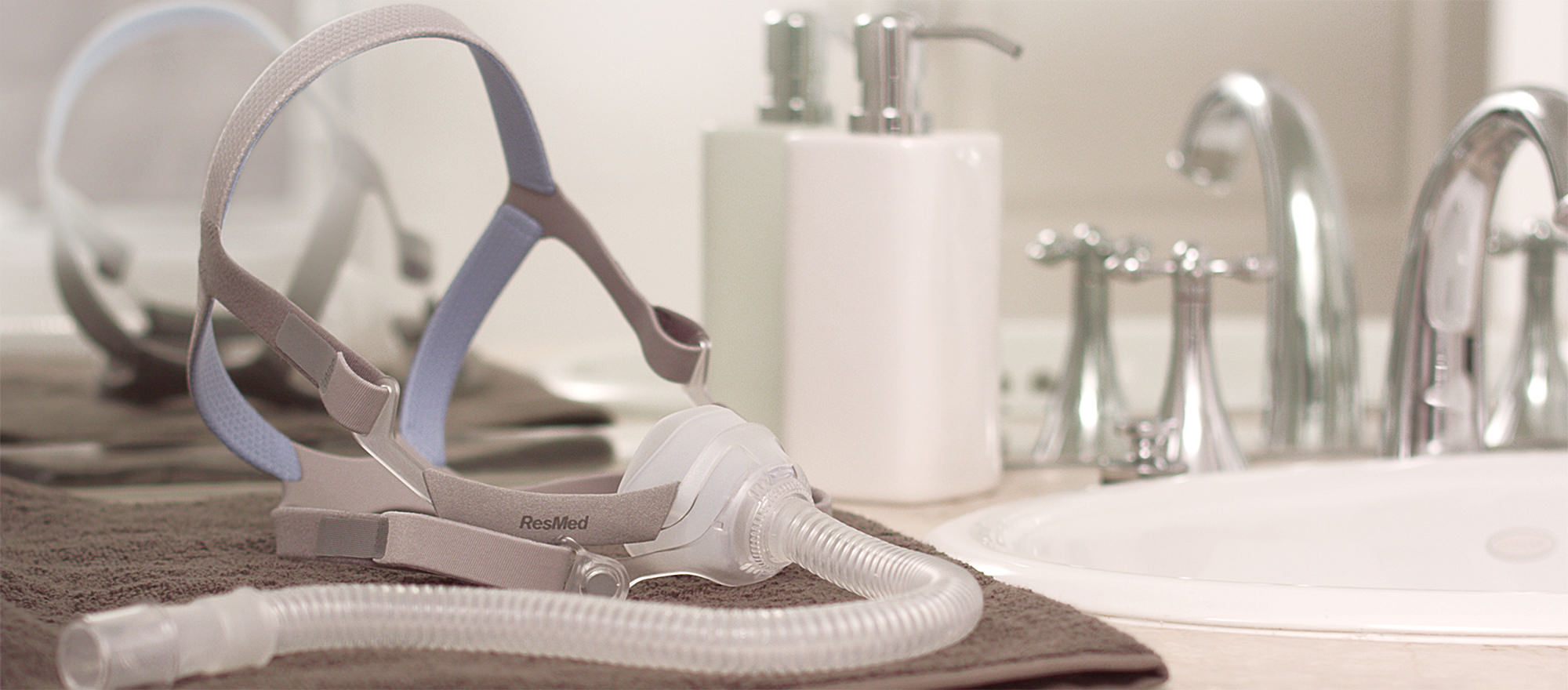 Just like cars, lawn mowers and computers, CPAP machines, masks and accessories need occasional maintenance to achieve optimum performance.
CPAP machines have become an essential part of everyday life for millions of people around the world. Many rely on them for a good night's sleep and to achieve their daily goals.
However, like cars, lawn mowers and computers, CPAP machines, masks and accessories need occasional maintenance to achieve optimum performance.
With a little investment of time and a regular routine, you can ensure your device is primed and ready for on-going use. Here are some simple tricks and tips you can use to make sure your CPAP equipment remains in top-shape.
Clean your Mask and Tubing regularly
Throughout the night our bodies release natural oils and chemicals that can — over time — reduce the performance of your mask and cushion.
To ensure long-term performance, hand wash your cpap mask every morning with warm water and a mild, non-irritant soap. If you are travelling or don't have access to soap and water, consider buying some CPAP Wipes. We also sell tubing brushes that can assist greatly when cleaning your CPAP tubing.
Once clean, make sure it dries on a flat surface away from direct sunlight.
If you use other accessories, such as chinstraps, make sure you wash those regularly along with your mask.
Maintaining your Humidifier
If you are using a humidifier with your CPAP machine, we recommend that you clean out the water tub each morning with a mild detergent and warm water. Just like your mask, make sure it dries away from direct sunlight.
When refilling at night, we recommend using distilled or demineralised water to prevent minerals from building up in the chamber and tubing.
Look for wear and tear
Every few months you should check your mask and air tubing for holes or tears. Even small holes can cause air leakage significant enough to compromise your therapy. Also, be sure to check the filter at the back of your machine. Dust build-ups can impede airflow and impact the quality of your treatment. Replace these regularly depending on your usage.
Under pressure?
Every two years you should take your machine to an accredited outlet and have it pressure tested. Insufficient pressure or airflow can undermine your efforts to treat sleep apnea. We run free CPAP service days from time to time that will check your machine's pressure plus several other checks. Sign up to our newsletters, using the form on this page, to be notified when these are occuring.
Check (and listen to) your machine
It's always a good idea to check the manufacturer's guidelines for maintenance — and if you do notice any changes in performance (especially noisy motors on your machine) be sure to get it investigated as soon as possible.
Other tips and tricks to ensure peak performance
Never use bleach on your equipment
When drying, keep your equipment and devices away from direct sunlight
Use distilled or sterile water when cleaning your CPAP components
Try to make cleaning and maintenance part of your morning routine
Time for an upgrade?
All the maintenance in the world may still not be enough to salvage your device and accessories. Maybe it's time for an upgrade? Download your ultimate guide to buying a CPAP machine to improve your therapy and get a better night's sleep. And don't forget, if you have any questions about device maintenance and performance, feel free to contact us.