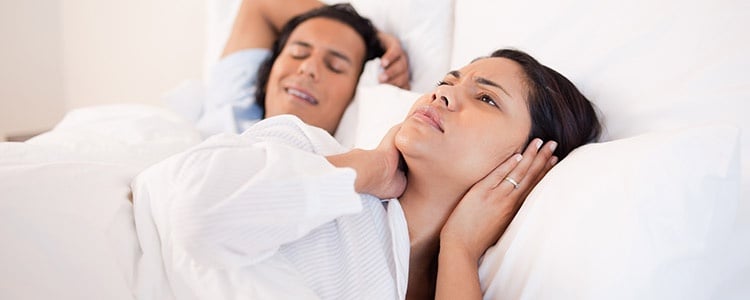 Sleep is one of the most enjoyable parts of every day, and there's nothing nicer than snuggling up next to your partner to wind down after another busy day. But it's not so nice when they begin to snore, keeping you awake.
Nothing is more disruptive to your sleep and theirs than the constant vibrating noise that comes every time they breathe in and out throughout the night. While some couples may find it frustrating or overlook it as a minor nuisance, for most partners, it's not that easy.
So if you are someone who is having to try and catch a few winks next to a person snoring all night, it's time to find some solutions.
Snoring: an issue on both sides
We all love our partners, but why do they have to breathe so loudly when we're supposed to be resting? It can be a thoroughly frustrating experience for both parties – the snorer suffers from poor quality sleep, while you struggle to nod off against the backdrop of constant noise. This can be incredibly disruptive ­– people who sleep next to a person who snores are likely to be fatigued and experience all of the common symptoms that come along with sleep deprivation, such as irritation, or a lack of concentration, simply because they are being kept awake throughout the night from a loud partner.
In certain cases, snoring volumes can get so loud that they can cause hearing issues for their partner. It's not surprising because some snoring can reach up to 80 decibels, which is the equivalent to a jack hammer or motorcycle1.