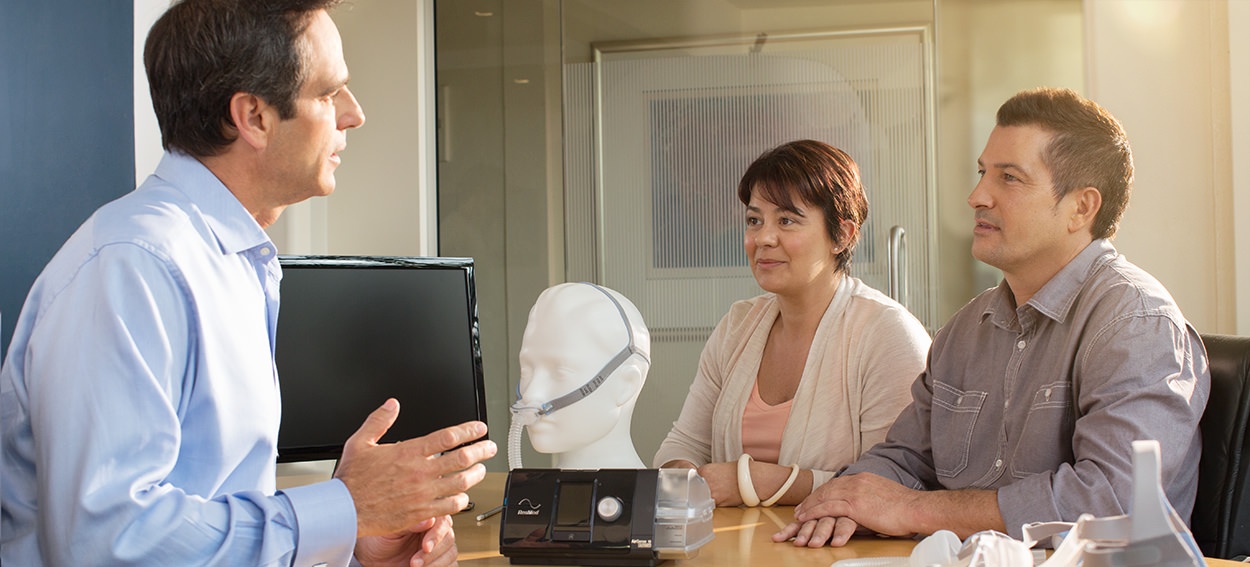 If you suffer from obstructive sleep apnea, a treatment device, known as a CPAP or Continuous Positive Airway Pressure machine can assist you with getting a better-quality sleep by delivering pressurised air to keep your airways open during the night.
These devices are the main component of your therapy, and are designed to give you a more natural breathing experience, offering quiet therapy and user-friendly technology to enhance your comfort and ease of use.
The Different Types of CPAP Machine
There are two main types:
The Fixed Pressure CPAP machine which delivers pressurised air at one fixed level.
The Automatic CPAP machine adjusts the pressure levels based on a patient's breathing patterns.
They look very similar on the surface, but how they perform can make a difference. The product type that best suits you depends greatly on your treatment requirements and personal preferences.
Here are four of the most popular and latest CPAP Machines to help you decide.
ResMed AirMini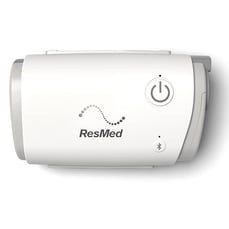 Representing new heights in patient-centred innovation, the AirMini packs ResMed's clinically proven CPAP technology, its comfort and ease-of-use into a sleek and portable device ideal for travelling with you wherever you need to go.
The AirMini has redefined CPAP therapy by providing patients with peace of mind, knowing they can easily get high-quality therapy wherever they are, without having to consider device size. It also offers both the Fixed Pressure and Automatic modes, in one machine.
It is small, weighing a mere 300 grams and measuring just 13.6 x 8.4 x 5.2 cm, it features waterless humidification to maximise comfort by capturing exhaled heat and moisture, it's compatible with a range of masks, and can work with your Smartphone via the Bluetooth AirMini app, allowing you to customise your therapy comfort to your individual needs and view your progress.
You can find more information and purchase the AirMini device here:
So how do you find THE RIGHT CPAP MACHINE FOR YOU?
Understanding what mask options are available, how CPAP machines work, and how you can get the best treatment outcomes from your device can help you to make the right choice when you're ready to select a sleep apnea therapy.
Our free eBook, 'The Ultimate Guide to Buying CPAP Machines' will help you to select the right machine by providing you with detailed information on all of your options.
ResMed AirSense 10
Available in both Fixed Pressure (AirSense 10 Elite 3G CPAP Fixed Pressure Machine) and Automatic (AirSense 10 Autoset) versions, ResMed's AirSense 10 is a premium CPAP therapy device which senses when you go to sleep and starts therapy, removing the need for a manual ramp function. This device is also set to deliver therapy at the most comfortable temperature and humidity levels, using ResMed's new integrated HumidAir™ heated humidifier and ClimateLineAir™ heated tube.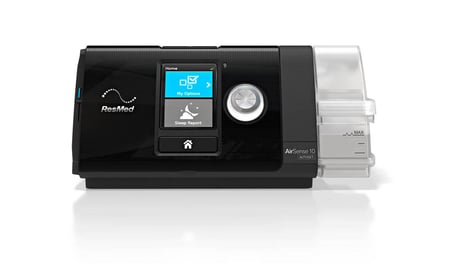 You can find more information and purchase these machines below:
Fisher and Paykel SleepStyle
The SleepStyle is a newly released product, available in both fixed pressure and automatic.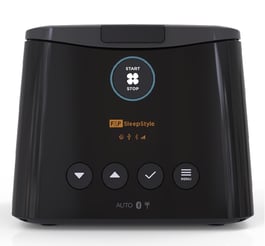 With comfortable CPAP therapy in mind, it was designed to be simple to use. This includes a user-friendly menu, large and responsive buttons, easy access to the water chamber, a quiet and integrated design, and built-in connectivity options.
You can find more information and purchase these machines below:
Philips DreamStation
The DreamStation sleep therapy machine is designed to be a comfortable and easy experience; just like sleep is intended to be. Connecting patients and Sleep Professional teams, the DreamStation empowers users to embrace their therapy with confidence, and enable their care teams to practice efficient and effective patient management.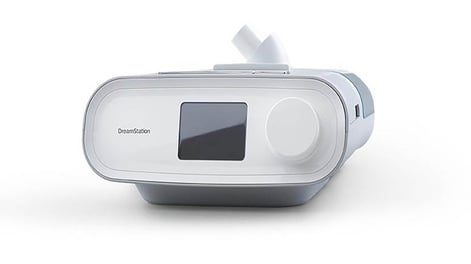 For more details or to purchase this device, visit: