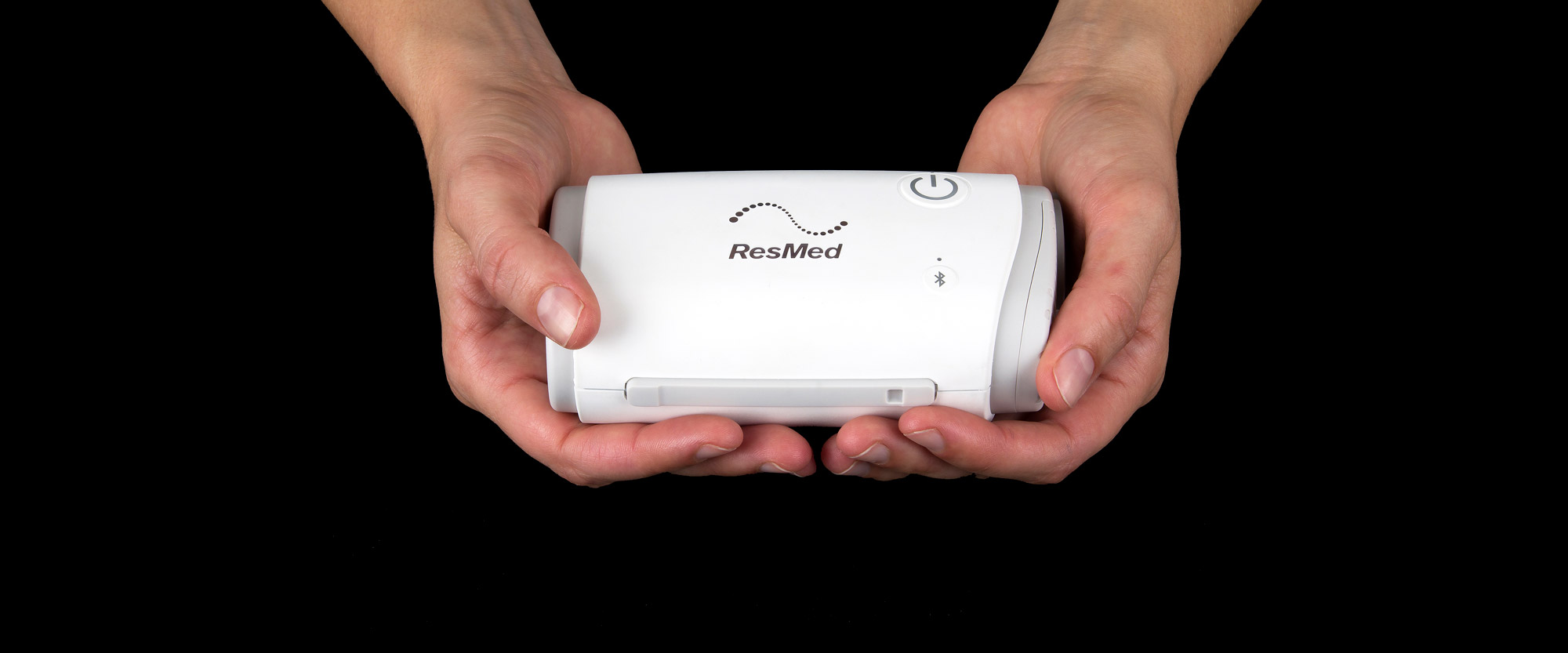 Sometimes, big things come in small packages.
Take the smallest CPAP machine* manufactured in the world for example – ResMed's new AirMini.
The AirMini builds upon ResMed's 25 years of experience providing sleep solutions - in a fun-size, compact package.
At a mere 13.6cm long and weighing just 300g – we think it's the perfect, inconspicuous bedtime partner to use at home or away!
If you're familiar with ResMed's technology, you'll be eager to give this small and contemporary-looking sleep machine a go.
The history

ResMed are pioneers in sleep apnea treatment, having developed the first continuous positive airway pressure (CPAP) machine back in 1989 - the first successful, non-invasive treatment for obstructive sleep apnea.
Experienced CPAP users may remember ResMed's first range of AirFit masks, released in 2014, which included popular masks such as the AirFit F10 (full face mask), AirFit N10 (nasal mask) and AirFit P10 (pillow nasal mask). With the release of their AirFit 20 series masks in 2016, ResMed continued to pave the way in providing sleep therapy equipment designed to help people with sleep apnea live a normal life.
Now, the time has come for ResMed to change the game again - this time with the smallest and lightest CPAP machine in the world*. The AirMini boasts the same established algorithms as ResMed's AirSense 10 range, despite its sleek and slender design.
The technology

Gone are the days where you need to manually load water into the water tank to operate a portable sleep therapy device – the AirMini uses atmospheric moisture as well as moisture from your breath to humidify the airflow. This waterless humidification technology, known as heat moisture exchange (HMX), has been reengineered by ResMed to assist the airflow.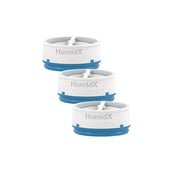 HumidX, as ResMed have named it, utilises a capsule that sits in the tube system which is located right before the air enters the mask. While HumidX capsules should be replaced 30 days after opening the package, they don't expire when kept inside their packaging. This technology comes in two different strengths – the HumidX 'Standard' version, which is recommended for most users and the HumidX 'Plus' which provides more moisture than the Standard version. Both versions of HumidX will only work with Nasal or Nasal Pillow AirFit masks. Full Face AirFit masks do not currently support HumidX.
The AirMini is also equipped with ActiveAir vent technology. This technology helps the AirMini deliver its compact space savings and helps to regulate the consistency of the airflow.
A special connection and fitting is used with this technology for the AirFit N20 (nasal), AirFit F20 (full face) and AirFit P10 (nasal pillow) masks.
An exciting new feature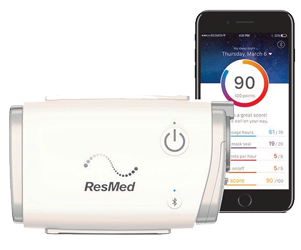 One of the most exciting new features in the AirMini is ResMed's compatible smartphone app, which allows users to operate the device from smart devices, such as iPhone or Android Smartphones and tablets.
Simply download the free app, connect via Bluetooth and enjoy access to a range of comfort settings that can be updated on your machine.
The app allows you to track your sleep history, record any sleep apnea events and observe the quality of your daily sleep via a sleep therapy score.
The app also means that the AirMini itself doesn't need a control panel as everything is available at your fingertips. The app is available on all Android KitKat (or above) and iOS devices.
Conclusion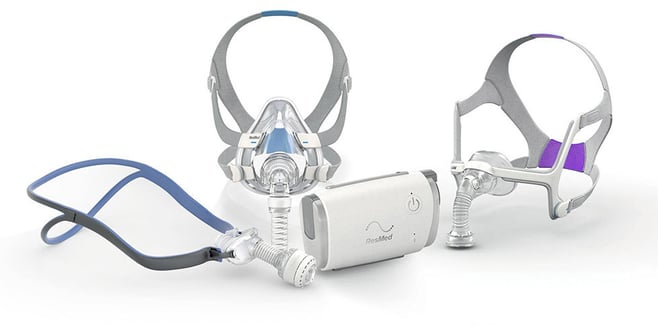 If you're looking for a sleep therapy device that's simple to use, light to lug around and looks inconspicuous on your bedside table, the AirMini fits the bill.
There's no longer the need to have a clunky device sitting on your beside table, at home or while you are travelling.
---
Want to know more?
We've put together a guide to ResMed's AirMini that takes a closer look at its key features, plus provides some FAQs and videos to view.


*Based on internal ResMed volume testing conducted February 2017.